ABOUT
e-BID Plus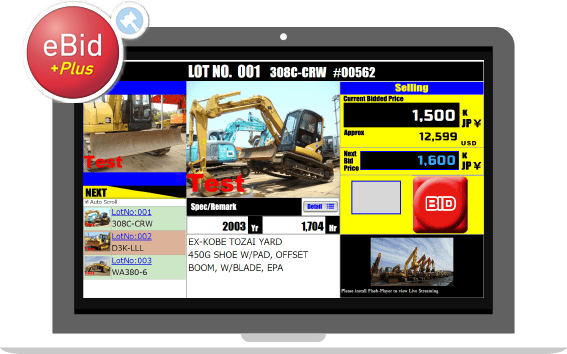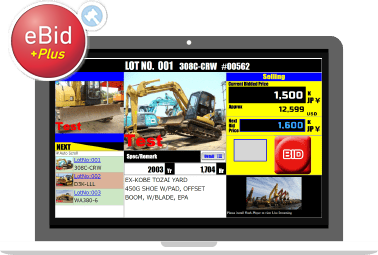 You can bid
online in real time.
E-Bid is the system that allows the customers who are not available to come to the Auction place to participate in it by the computer on-line.
Those customers who have already become Tozai Bid members can enter the system with the login mentioned below. Please test the method of making bids by using the e-Bid Plus system before the day of the Auction.
e-BID Plus PRACTICE SITE
【Click here if you have forgotten your password.】
ABSENTEE BID
If YOU UNABLE TO JOIN OUR REAL-TIME e-BID Plus & e-BID, ABSENTEE BID is AVAILABLE, TOZAI WILL BID ON BEHALF OF YOU.
※Please be sure to contact us before the previous day of the Auction.
※Only available to TozaI bid members.
First time participants, please go through the membership registration below.